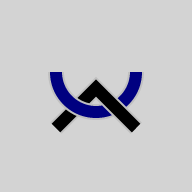 Welcome to the Latin Alphabet!
So you're thinking of writing your language in the Latin alphabet? That's a safe choice - after all, more than half of the world uses it, so it must work.
Well, it has a few problems you should know about in advance. The main one is that it doesn't have enough letters! The classical 20-letter alphabet used to write Latin added three more letters (K Y Z) to write Greek words, and English added another three (J V W), but those 26 letters - the ISO Basic Latin Alphabet found on every computer - still aren't enough!
For example, English has eight sounds with no letters (the sounds in shin chin thin this measure sing and the vowels in talk and took). Spanish adds ñ and still needs ch and ll. German adds ä ö ü ß and still needs ng ss sch ch. French makes 14 new letters with accent marks: é è à ù â ê î ô û ë ï ü ÿ ç, and still needs many two- or three-letter combinations, like eau for a normal o. And so on, for all the languages that use it. That's why the Extended Latin Alphabet in Unicode has 1350 letters! It goes without saying that very few of them are easy to type or display on your computer or phone.
Another huge problem is that the same letters don't stand for the same sound in different languages, or even in the same language. For example, the Js in English John, French Jean, German Johann and Spanish Juan all sound different, and our sh sound might be written ch sch sci s sz ś š x kj or even ti (as in words like nation).
Finally, each letter has several different forms: uppercase, lowercase, italic, cursive or just plain variants. There's no apparent benefit to this variety, just more rules you have to learn to know when to capitalize letters.
But you're still convinced that the Latin alphabet is going to solve all your problems, right? So here's a brief introduction.