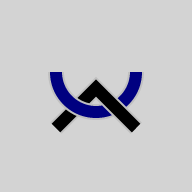 Social Units
On the previous page, you were introduced to the physical units of Janus Metrics. This page will cover the social units.
Monetary Value
Janus Metrics has a standard name for units of value, in other words for monetary currencies: the  Merit [Me]. Which currency you mean depends on the context, or you can specify it with a preceding adjective, like Euro-.
Banknotes could be denominated in 1's and 3's, 10's and 30's, 100's and 300's, etc. 3 is a quarter of 12, and the closest integer to its square root.
Points
Janus Metrics also has a standard name for arbitrary units of comparison, like points in a sport, grades in school or stars in a rating: the  Valit [Va]. The scale is normally 0-100%, written as a percentage.
Absolute time
The Chronit measures elapsed time, the time between two moments. In contrast, absolute time identifies a particular moment. The simplest way to express absolute time is to measure the elapsed time since a reference moment.
Janus Metrics does this, and the result is called the Janus Clock. The reference moment is called the Epoch, and it is arbitrarily set to midnight UTC the morning of 22 December 1957, 2 hours and 49 minutes before the winter solstice during which Sputnik was in orbit, representing the beginning of the Space Age. Other reference moments could have been chosen, for example the first human flight (Montgolfier, 1783), first radio (Marconi, 1896), first powered heavier-than-air human flight (Wright, 1903), first controlled fission (Fermi, 1942), first human spaceflight (Gagarin, 1961), first interplanetary spaceflight (Mariner, 1962), or first human lunar landing (Apollo 11, 1969), but Sputnik is recent, optimistic, inoffensive, and significant.
The Janus Clock measures time elapsed since the Epoch in units called Orit [Or]: 1 Orit means 1 Chronit since the Epoch.
Current local date and time:
Current universal time:

It's now .


______


The Date
Dates are also reckoned from the Epoch: the date is the number of days since the Epoch, not counting any fraction of the current day. In other words, each date is numbered by its beginning, not its end. Dates have nothing to do with years, months, weeks or days of the week.
The Janus Date is a unit called the  Dattit [Da]. Da 0 was 22dec1957AD.
Today is .

______

Cyclical time
An Orit measures absolute time, but there is another kind of time important to us: the cyclical time which provides the social pattern in which we live our lives. Two cycles in particular are very important to us: the year and the day.
The Year
Janus also counts years from the Epoch. Years start on the southern solstice (the winter solstice in the northern hemisphere), which is usually 21-22 December. The Janus unit for year is the  Annit [An], from the Latin word for year, annus. The year that began on 22 December 1957 CE was Janus Year 0.
The year is .

______

Note that Dattit and Annit measure completed days and years, excluding the already-past part of the current day or year. At midnight UTC at the end of 21 December of this year, the year will be complete, and the Annit will increment by 1. That's different from how we now look at it, where refers to today as part of the year in progress.
The Day
The Janus day is a social unit that enables people to coordinate their activities. It bears a close relationship with the astronomical day - the period in which the sun seems to circle overhead, but it's not necessarily exactly the same, any more than the current system.
Like the current day, the Janus day is anchored at noon, the moment when the sun is directly above us. Times of day are then expressed in units called  Solit [So]: 1 Solit means 1 Chronit since noon. Morning times (between midnight and noon) use negative Solit. Note that a Janus day isn't an even number of Solit, and it doesn't matter. In fact, the Janus day is not 24 hours - its length may vary, and in fact nothing prevents one day from overlapping with the next: you may be stumbling out of the disco at 17pm on Friday as the dedicated sport fishermen are headed out at -7am on Saturday morning.
Like the current system, the day is local : you share it with the other people in your city. But people in other cities may use different local time, without the need for time zones. For example, the French government may publish a local time standard based on solar noon at the zero point in front of Notre Dame cathedral. Or, if they wish to observe daylight savings time, they may advance the local time by a few minutes every day so that sunrise always occurs at the same local time of day. A Muslim standard might prefer to keep sunset constant. In any case, the standard is published in advance as a formula which, for a given date in a given location, produces the offset between absolute time and local time, between Orits and Solits.
But there is no guarantee that Paris time is the same as Barcelona time, even though Paris is directly north of Barcelona. Nor is Paris always going to be 1 hour ahead of London time - your watch, clock, computer or phone needs to know the formula for each standard, or capture a broadcast of the local time. When, for example, a World Cup match is being played in Rio, the website would just publish the absolute time (already easier than date + local time), and everyone would use their watch to know when that is in their local time.
The local time is .

______

The Day of the Year
The Janus year is divided into 12 Months of 30 days each, which happen to line up well with the months of the tropical Zodiac. Each of these months is divided into 5 Weeks of 6 days each, for a total of 60 weeks per year. In addition, there are four Holidays every year that fall between seasons:
Easter falls on on the vernal equinox, at the end of winter and the beginning of spring. Midyear is a two-day festival that falls on the summer solstice, at the end of spring and the beginning of summer. The night between the two days is the shortest of the year, and traditionally, everybody stays up all night, making it one long day. Harfest falls on the autumnal equinox, at the end of summer and the beginning of autumn. Finally, Year End falls on the southern solstice, at the end of autumn and the beginning of winter. Every fourth year, the Year End festival is two days long, unless the year is divisible by 128. This rhythm keeps the Janus calendar year in time with the astronomic year better than any other calendar ever used. (All the seasons above refer to the northern hemisphere. In the southern hemisphere, the seasons are reversed: for example, Easter falls at the end of summer and the beginning of autumn. )
The months, weeks and days of the rest of the year all have names based on classical Greek systems. The Janus months line up with the months of the traditional Zodiac, and use the same names: Capricorn, Aquarius, Pisces, Aries, Taurus, Gemini, Cancer, Leo, Virgo, Libra, Scorpio, Sagittarius. The months are abbreviated using the digits from  to , skipping zero.
The days of the current seven-day week are named after planets, in turn named after gods. For example, Tuesday is named after the war god Tiw (Norse Tír), the Germanic equivalent of the Roman war god Mars, after whom the planet is named. Janus continues this tradition, but with new names so that there's no confusion. As days of the six-day week, we use the names for the six Olympian children of Zeus. They correspond pretty well to our current day names, but there is no Saturday - we took the Sabbath off! And we asked Athena to represent her father:
| The Sun & other stars | Sunday | "soledi" | Ravivār | Apollon |  |
| --- | --- | --- | --- | --- | --- |
| The Moon & other moons | Monday | lunedi | Somavār | Artemis |  |
| Mars & Uranus | Tuesday | martedi | Mangalavār | Ares |  |
| Mercury & Saturn | Wednesday | mercoledi | Budhavār | Hermes |  |
| Jupiter & Earth | Thursday | giovedi | Guruvār | Athena |  |
| Venus & Neptune | Friday | venerdi | Shukravār | Aphrodite |  |
The weeks and days of the month have also been given names based on the five Chinese elements, which add soil or sand (Earth) as intermediate between solid and liquid:

| Stone | Earth | Water | Air | Fire |
| --- | --- | --- | --- | --- |
| (or Metal) | (or Wood) | (or Sea) | (or Wind) | (or Flame) |
|  |  |  |  |  |
Days of the Month
In the Janus calendar, there are no weekends : stores, schools, trains, etc. all have a single schedule (except for the holidays). But each individual has his own repetitive schedule which includes days off during the week, vacations, and regular dates like classes, meetings or bowling night. For instance, you might have a class that meets every Wednesday night, i.e .once every six days.
To facilitate this, the Janus calendar has a sequence of days of the month designed to interleave the working schedules of five colleagues, assuming each works one-fifth of his time (219 eight-hour days a year). That's the equivalent of 41 non-weekend days off a year, more time off than most Americans but a little less than the French. On this schedule, three of the five would work every day.
Here's how it works : the five weeks of each month are already assigned to elements. The schedule below also assigns each day of the month to an element. Finally, each person is associated with one of the five elements, and he gets the day off whenever either the week or the day is his element. A business, if it closes, might close every day of one element, but not that element's week.


Apollon



Artemis



Ares



Hermes



Athena



Aphrodite



Stoneweek
Waterday
Airday
Earthday
Fireday
Waterday
Airday



Earthweek
Airday
Fireday
Waterday
Stoneday
Airday
Fireday



Waterweek
Fireday
Stoneday
Airday
Earthday
Fireday
Stoneday



Airweek
Stoneday
Earthday
Fireday
Waterday
Stoneday
Earthday



Fireweek
Earthday
Waterday
Stoneday
Airday
Earthday
Waterday
If you study this calendar, you'll see that everybody has a full week of vacation every month. In between vacations, they work three days on and one day off, with an extra day off in the middle of the month. We call the single days off a "solody", the double days off a "duody", and a set of three working days a "triody". Here's how it looks from one person's point of view:


Apollon



Artemis



Ares



Hermes



Athena



Aphrodite
1st Week
Work
Work
Work
Off
Work
Work
2nd Week
Work
Off
Work
Work
Work
Off
3rd Week
Off
Work
Work
Work
Off
Work
4th Week
Work
Work
Off
Work
Work
Work
5th Week
Vacation!
There are always three people working, and if the three of you are working in shifts to cover the entire 24-hour day, you would work the morning shift for your first two 3-day sets, the afternoon shift for the next two, and the night shift for the last two. The schedules are all identical (and symmetrical), so no element is better than another. The same braid pattern repeats every month. Of course, everybody will also work some of the holidays if their workplace isn't closed.
The month, week, day of the week and day of the month are abbreviated using digits, although they can't be used for arithmetic. These four numbers spell a day-of-the-year unit, the Hemerit , abbreviated He (from the Greek word for day). Weeks and days of the month have even numbers, while the days of the week have odd numbers. By convention, the holidays have Month 0 and Element 0, but they each have a different day of the week, as shown below.
Today is
.


______


Dual Calendar
Here is a dual calendar (for non-leap years). For leap years, February 29 is He ηζ1η, and every date afterwards in the current calendar corresponds to the Janus date of the previous day. For example, to see what Janus day it is on July 4th of a leap year, look up July 3rd below.
Day




Apollon
Day




Artemis
Day




Ares
Day




Hermes
Day




Athena
Day




Aphrodite
Month




Capricorn
Week




Stoneweek
December 22
December 23
December 24
December 25
December 26
December 27
Week




Earthweek
December 28
December 29
December 30
December 31
January 1
January 2
Week




Waterweek
January 3
January 4
January 5
January 6
January 7
January 8
Week




Airweek
January 9
January 10
January 11
January 12
January 13
January 14
Week




Fireweek
January 15
January 16
January 17
January 18
January 19
January 20
Month




Aquarius
Week




Stoneweek
January 21
January 22
January 23
January 24
January 25
January 26
Week




Earthweek
January 27
January 28
January 29
January 30
January 31
February 1
Week




Waterweek
February 2
February 3
February 4
February 5
February 6
February 7
Week




Airweek
February 8
February 9
February 10
February 11
February 12
February 13
Week




Fireweek
February 14
February 15
February 16
February 17
February 18
February 19
Month




Pisces
Week




Stoneweek
February 20
February 21
February 22
February 23
February 24
February 25
Week




Earthweek
February 26
February 27
February 28
March 1
March 2
March 3
Week




Waterweek
March 4
March 5
March 6
March 7
March 8
March 9
Week




Airweek
March 10
March 11
March 12
March 13
March 14
March 15
Week




Fireweek
March 16
March 17
March 18
March 19
March 20
March 21
Month




Holiday
Easter
March 22
Month




Aries
Week




Stoneweek
March 23
March 24
March 25
March 26
March 27
March 28
Week




Earthweek
March 29
March 30
March 31
April 1
April 2
April 3
Week




Waterweek
April 4
April 5
April 6
April 7
April 8
April 9
Week




Airweek
April 10
April 11
April 12
April 13
April 14
April 15
Week




Fireweek
April 16
April 17
April 18
April 19
April 20
April 21
Month




Taurus
Week




Stoneweek
April 22
April 23
April 24
April 25
April 26
April 27
Week




Earthweek
April 28
April 29
April 30
May 1
May 2
May 3
Week




Waterweek
May 4
May 5
May 6
May 7
May 8
May 9
Week




Airweek
May 10
May 11
May 12
May 13
May 14
May 15
Week




Fireweek
May 16
May 17
May 18
May 19
May 20
May 21
Month




Gemini
Week




Stoneweek
May 22
May 23
May 24
May 25
May 26
May 27
Week




Earthweek
May 28
May 29
May 30
May 31
June 1
June 2
Week




Waterweek
June 3
June 4
June 5
June 6
June 7
June 8
Week




Airweek
June 9
June 10
June 11
June 12
June 13
June 14
Week




Fireweek
June 15
June 16
June 17
June 18
June 19
June 20
Month




Holiday
Midyear
June 21
June 22
Month




Cancer
Week




Stoneweek
June 23
June 24
June 25
June 26
June 27
June 28
Week




Earthweek
June 29
June 30
July 1
July 2
July 3
July 4
Week




Waterweek
July 5
July 6
July 7
July 8
July 9
July 10
Week




Airweek
July 11
July 12
July 13
July 14
July 15
July 16
Week




Fireweek
July 17
July 18
July 19
July 20
July 21
July 22
Month




Leo
Week




Stoneweek
July 23
July 24
July 25
July 26
July 27
July 28
Week




Earthweek
July 29
July 30
July 31
August 1
August 2
August 3
Week




Waterweek
August 4
August 5
August 6
August 7
August 8
August 9
Week




Airweek
August 10
August 11
August 12
August 13
August 14
August 15
Week




Fireweek
August 16
August 17
August 18
August 19
August 20
August 21
Month




Virgo
Week




Stoneweek
August 22
August 23
August 24
August 25
August 26
August 27
Week




Earthweek
August 28
August 29
August 30
August 31
September 1
September 2
Week




Waterweek
September 3
September 4
September 5
September 6
September 7
September 8
Week




Airweek
September 9
September 10
September 11
September 12
September 13
September 14
Week




Fireweek
September 15
September 16
September 17
September 18
September 19
September 20
Month




Holiday
Harfest
September 21
Month




Libra
Week




Stoneweek
September 22
September 23
September 24
September 25
September 26
September 27
Week




Earthweek
September 28
September 29
September 30
October 1
October 2
October 3
Week




Waterweek
October 4
October 5
October 6
October 7
October 8
October 9
Week




Airweek
October 10
October 11
October 12
October 13
October 14
October 15
Week




Fireweek
October 16
October 17
October 18
October 19
October 20
October 21
Month




Scorpio
Week




Stoneweek
October 22
October 23
October 24
October 25
October 26
October 27
Week




Earthweek
October 28
October 29
October 30
October 31
November 1
November 2
Week




Waterweek
November 3
November 4
November 5
November 6
November 7
November 8
Week




Airweek
November 9
November 10
November 11
November 12
November 13
November 14
Week




Fireweek
November 15
November 16
November 17
November 18
November 19
November 20
Month




Sagittarius
Week




Stoneweek
November 21
November 22
November 23
November 24
November 25
November 26
Week




Earthweek
November 27
November 28
November 29
November 30
December 1
December 2
Week




Waterweek
December 3
December 4
December 5
December 6
December 7
December 8
Week




Airweek
December 9
December 10
December 11
December 12
December 13
December 14
Week




Fireweek
December 15
December 16
December 17
December 18
December 19
December 20
Month




Holiday
Yearend
December 21
February 29
Day




Apollon
Day




Artemis
Day




Ares
Day




Hermes
Day




Athena
Day




Aphrodite
Latitude and Longitude
Position on the surface of the Earth (or another planet) is measured by longitude west and latitude north of a reference point in the Gulf of Guinea where the prime meridian crosses the equator. East and south use negative numbers, and the latitude is written as if it were imaginary. In romanization, the letters n s e w are used as signs.
Both longitude and latitude are measured in turns, or Torit, so that all values are fractions. This combination is called a  Lokit [Lo]. For example, the lighthouse at Pointe des Almadies, Senegal - the westernmost point in Africa - is at Lo w04873n04095.
Compass Directions
Headings and bearings are expressed as angles using a unit called an  Azimit [Az]. An Azimit of °3 means 3/12 of a full turn right (clockwise) from due west, in other words, north. Likewise, Az°6 is east, and Az°ε is south.
Recap
| Annit | An | absolute year |  |  |
| --- | --- | --- | --- | --- |
| Azimit | Az | direction |  |  |
| Dattit | Da | absolute date |  |  |
| Hemerit | He | day of the year |  |  |
| Lokit | Lo | location |  |  |
| Merit | Me | value |  |  |
| Orit | Or | absolute time |  |  |
| Solit | So | time of day |  |  |
| Valit | Va | comparison |  |  |
---